Help.
I recapped my Amiga about a month ago and also replaced my PS (Original Light) with a RT-50B PS, see attached.
My Amiga 500 extras include ACA 500+ and the X-Surf 500.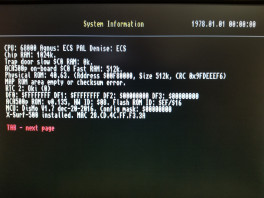 Everything worked great until I installed the X-Surf. Could this be a PS issue? Any thoughts on what could be causing this?
Thanks in advance
-Scott