Hi,
I have a Indivision ECS installed in my Amiga 500 plus together with a ACA500plus. It works really great in that setup.
But when I connect a Blizzard 1260 or a Blizzard 1230-IV too it, I get vertical distortion on the screen. On Workbench and in games. It becomes more distortion on the screen if the computer has been powered on for a while.
If I connect the Amiga to the RGB-port directly I don't see any glitches at all. And if I unplug the 1260/1230 it works great too through the Indivision.
I have tried with a different PSU, and also to unplug the Denise chip. Tried different SIMMS, and to disable MAPROM on the 1260/1230 among other things. I even have tried with my older ACA500 card together with the 1260/1230. But it will always display those vertical glitches all along.
Any idea what can be the problem?
My card looks like this btw, if that can reveal anything: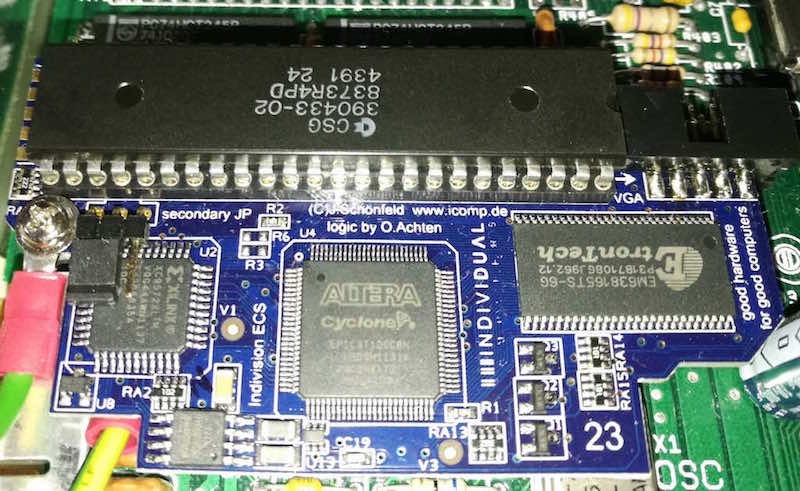 Regards,
Thomas