I know this isn't an issue with the Bigram but just wondering if anyone has any advice. When I install the Bigram none of the Hard drives I have hooked up to my GVP HC-II SCSI controller show up.
The board itself still shows up in the autoconfig information in SysInfo, but none of the devices attached to it are accessible.
Screenshots: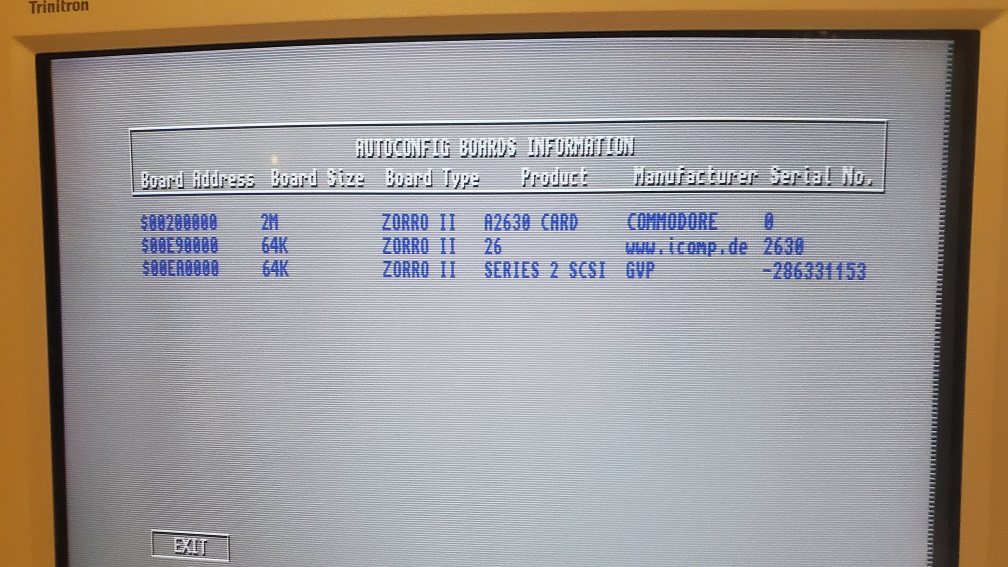 Bigram: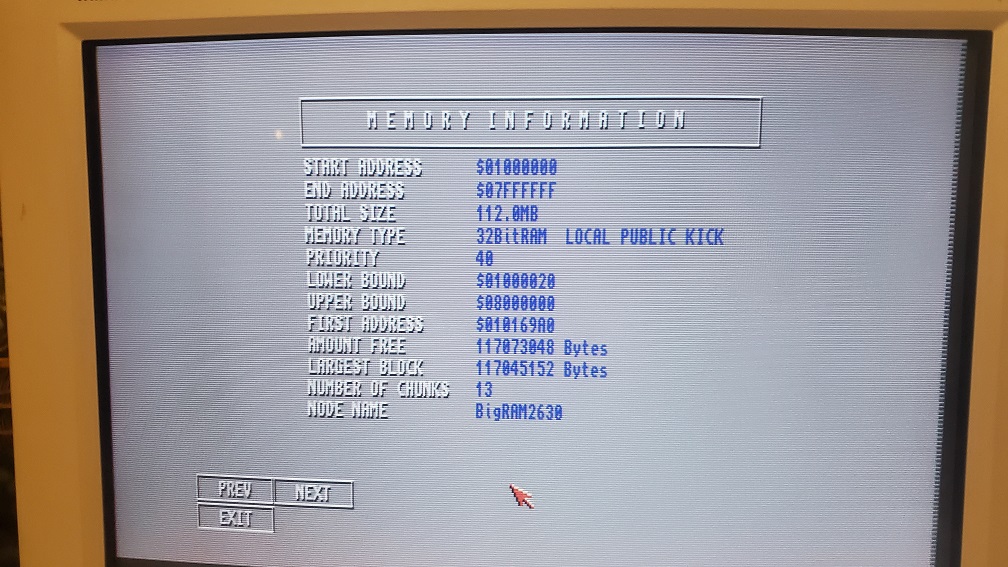 I think I may have had the same problem without the bigram but trying to use a Microbotics 8Up! Memory board. Is there something I'm missing that might make the GVP HC-II get along with other ram? It doesn't mind the 2MB on the 2630 itself so I thought it wouldn't mind the bigram attached to the 2630 but it appears I am incorrect.
Here is what GVP Info has to say about the 2 boards: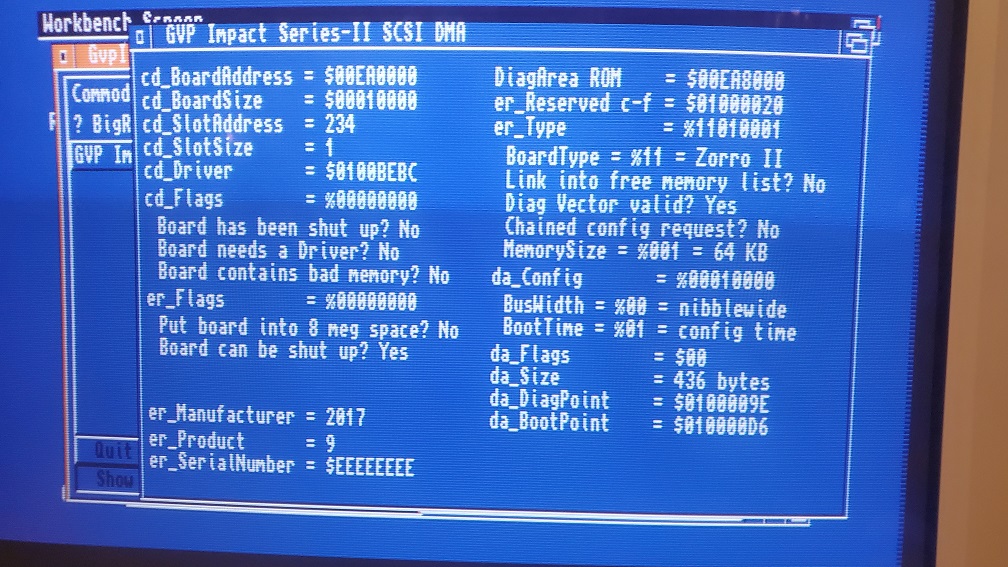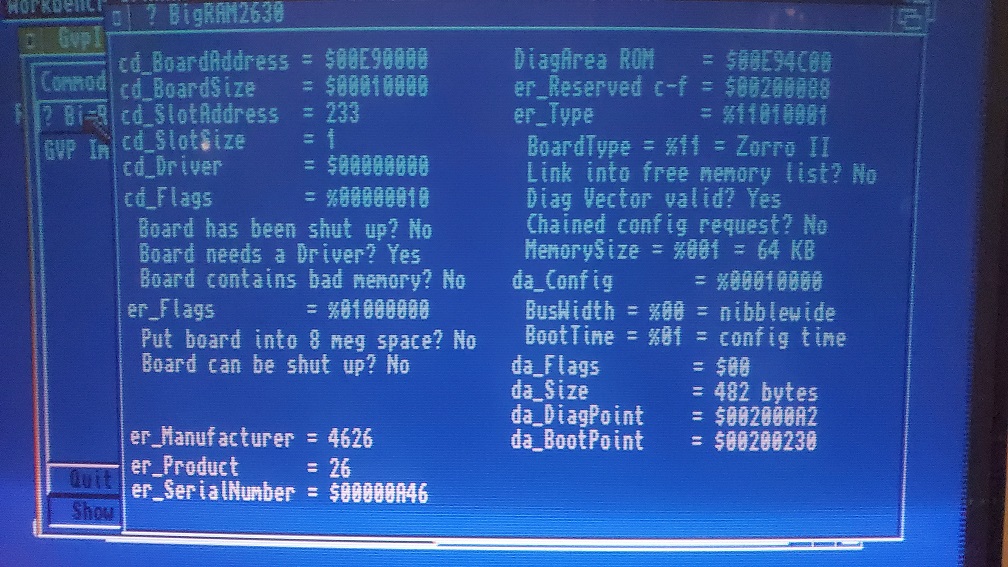 The memory config for all 3 pools: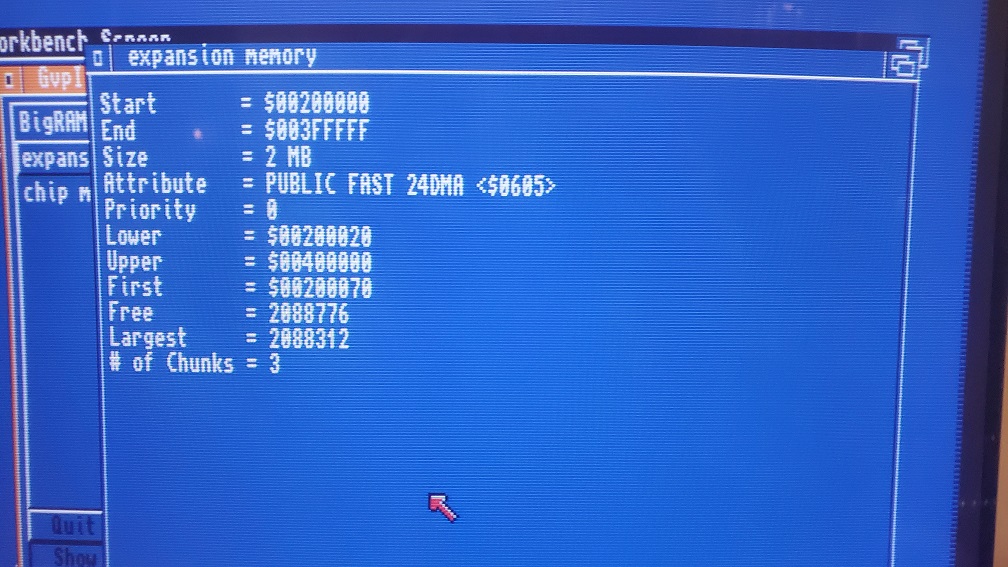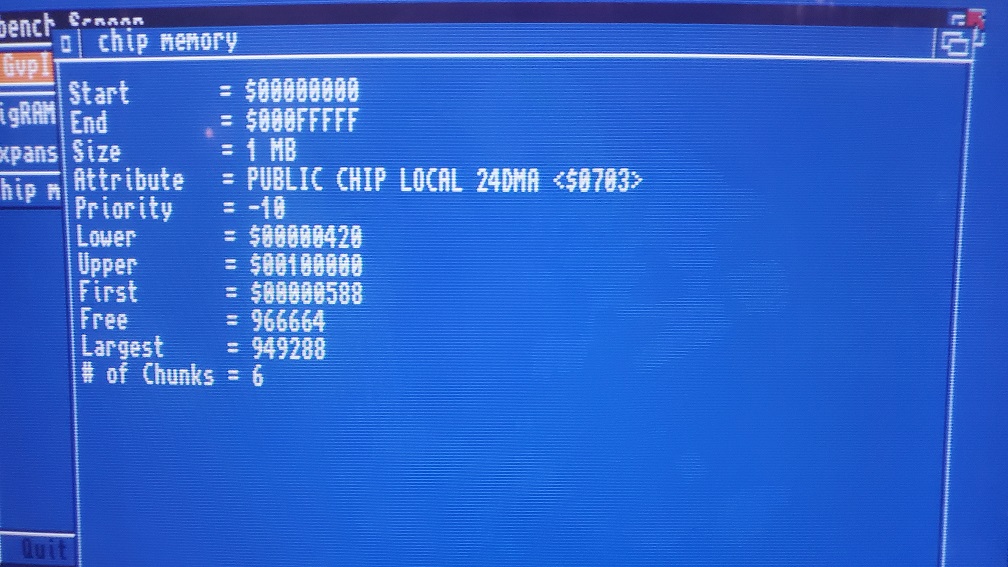 Thanks for any help anyone can offer.