Today the first five X-Surf-500 cards arrived. All five cards work perfectly, and the test procedure is now also adapted to be moved over from development into production.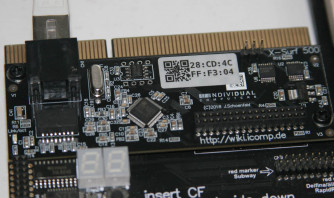 The card will simply attach to the top of an ACA500plus or ACA500...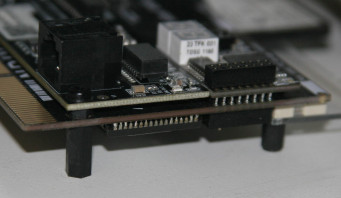 ...and then secured with the included screw-on standoffs:

We will accept preorders soon. The Price of 79,98 EUR(*) includes not only the 100MBit network card, but also a license for the AmiTCP stack, plus a GUI and a DHCP client which was developed completely new. It has never been easier to connect an Amiga to the Network!
(*): including 19% VAT, plus shipping cost